History and architect

Tjeerd Kuipers (1857-1942) was the architect of this church in 1913. He was well known and worked for prominent architect Hendrik Berlage, known for the Beurs of Berlage in Amsterdam. Lots of famous buildings were designed by Kuipers. The Koepelkerk in Leeuwarden, the synagogue in Groningen and the Funenkerk in Amsterdam are examples. When this church was built, Kuipers was mainly inspired by Rationalism, a style of which Berlage was the founder.
The most important characteristic of this style is that a design has to be 'logical' and that the function of a building is the most important element. After function follows style and ornamentation. Also characteristic of this style is that the construction of a building may be visible. Here, you can see this in the arched brickwork, the metal bars and the wooden beams in the ceiling. Yet, this church was not sober. There was a lot of color in it, for example in the ceiling of the hall. The ceiling in the church itself was also decorated and the pews were soft green. Moreover, the many stained glass windows gave the church extra color.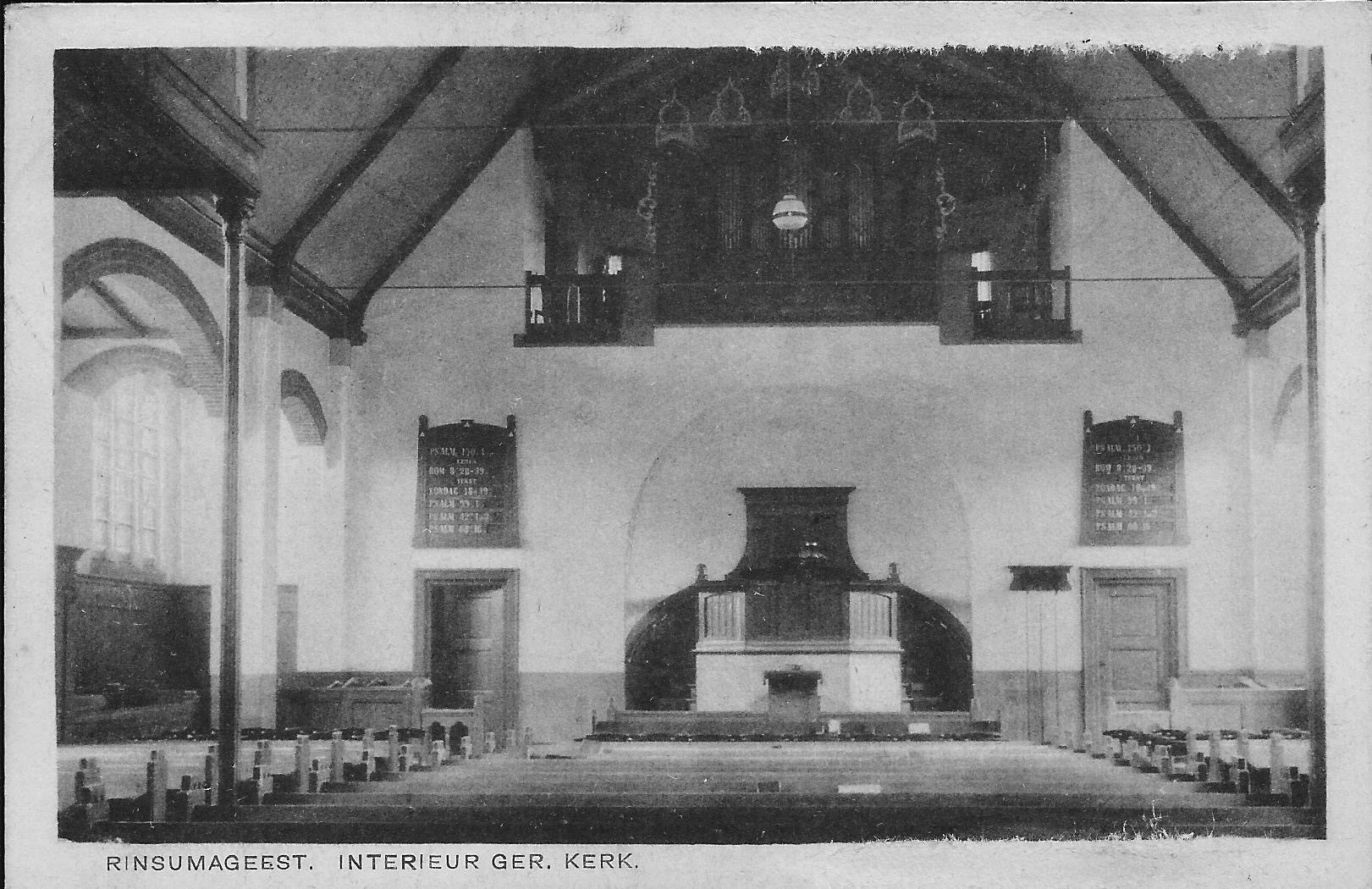 The church around 1930
Through the years
During one of the renovations in the 1970's, it was decided that the balustrades, stairs, the casing of the pews and all panel doors would be covered with white painted hardboard panels. This gave a more modern look and it was also more practical in terms of cleaning. To fit in the hardboard panels, part of the old balustrades had to be taken out. On the basis of old photos, we brought back the old style.
Last service and transformation
Around the turn of the century the number of visitors declined. Was it still possible to maintain the building and how would this be in the future? In 2009 a decision was made. De reformed church would merge with the Alexander church, the other church in the village. The Alexander church is also a historic building, more than a thousand years old. This would be the church where the services would be held from 2009 onwards. The refomerd church came up for sale and was bought in 2014 by the current owner. After a extensive restauration the church was re-opened in 2020. Photos of the restauration you can find on the Photos page.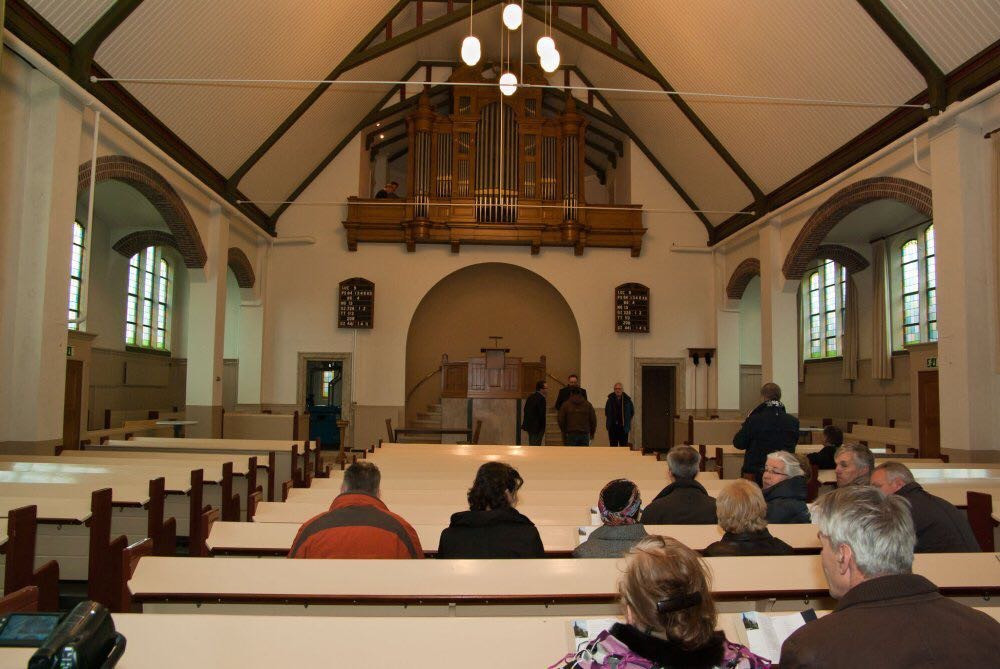 The interior of the church during one of its last services in 2009