Your stay
To be our guest in the church is a unique experience that won't be forgotten. U will stay and sleep in a remarkable building. The challenge on one hand during the transformation from church to luxury house was to keep the church atmosphere with lots of space, light and respect for the hostory of the building. On the other hand it should not feel too big and intimidating, it needed the right scale to feel at home. By using a smart layout the church now has different parts for relaxing, dining and cooking, sleeping and meetings.
When you decide to be our guests in the church, you will have the whole church to yourself, there will be no other guests. This means that if you book the church just for two persons you will still have the whole church for the two of you. Good to know, the church is no hotel and so there is no restaurant in the church, you provide your own meals and breakfast.
The church can be rented for one to ten guests. There are five bedrooms, each with their own bathroom.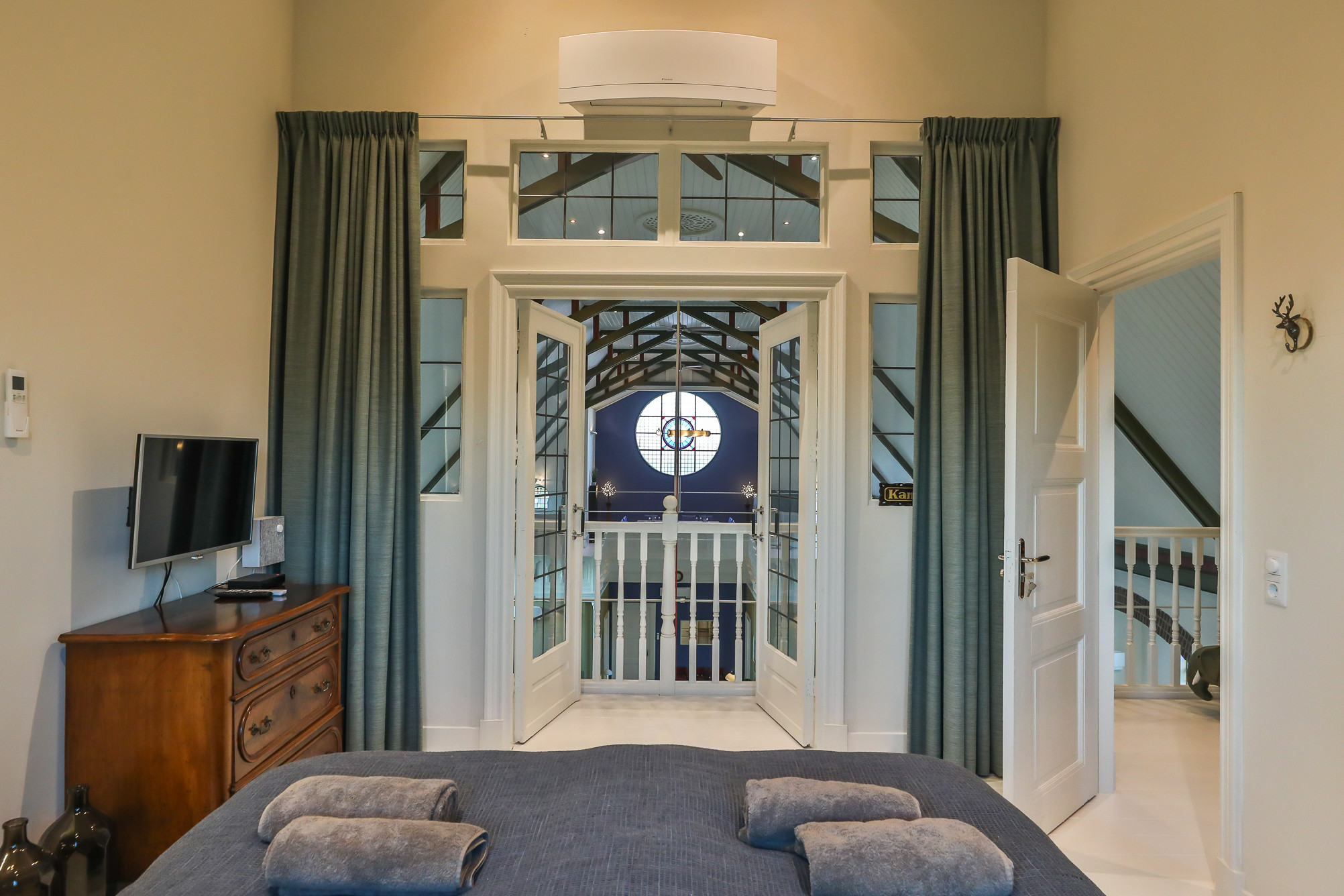 Sleep in the bridal suite where the old organ was and enjoy this view from your bed